Secretary's Message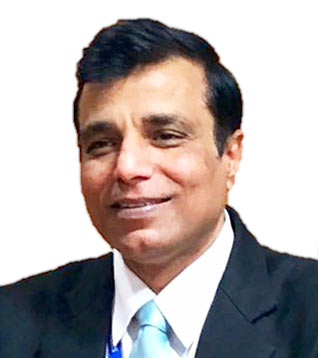 Greetings from Lucknow. I will start by thanking the UPOA family for bestowing upon me the honour to serve as the secretary of UPOA. I will do my level best to serve UPOA with all truthfulness and dedication.
An academic association is judged by the quality of its scientific calendar. I would request all district orthopaedic clubs/societies to conduct symposia & workshops. Kindly conduct these events under the aegis of UPOA. This will enable greater participation as well as add points for UPOA as we compete for the coveted prize of best chapter of IOA. The executive of the UPOA will assist in whatever way possible and ensure that it is attended by one of the office bearers.
The rapidly growung internet highway has drastically transformed the learing mediums. One can easily find out whatever he needs to know, by simply browsing the internet, emailing or skyping someone. But that can never replace the full meaning of the philosophy to be enlightened. For that, meaningful discussion and face to face encounters are necessary. This can only be facilitated by academic associations like the UP Orthopaedic Association, who organise frequent scientific events for the benefit of their members.
The official programs of the UPOA shall be designed for interacting with the experts from every subspeciality. The aim will be to share and enhance knowledge on the latest international research and developments in the field of orthopaedic and for interaction among peers.
Through the dedicated commitment of our colleagues of the UPOA, our mission remains "to serve the profession, champion the interests of our patients, and advance the highest quality of musculoskeletal care." I hope that each of you will embrace this mission and become involved in your association. Support its programs; volunteer to serve on a committee; participate in initiatives that are important to you and to your patients. Only by becoming so engaged will you realize the full value of your membership.
Let us embark on this fruitful journey together, shoulder to shoulder, to share a common ideal and embrace a common goal…..to make UPOA the shinning star of IOA.
Your vision will become clear only when you look into your heart. He who looks outside, dreams. He who looks inside, awakens."
Jai Hind
Anup Agrawal
Secretary 2019 - 2022