President's Message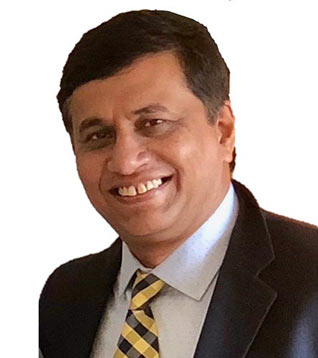 To all the members of the UPOA family, I express my deepest appreciation for bestowing upon me the honour, the privilege, and the opportunity to be the 42nd President of the UPOA.
I am deeply humbled. More so when I think of the stalwarts that have occupied this position in the past. This is such an honour. Being the president provides a great chance for me to work with the outstanding leadership of this association. We will work together in all spheres to maximize the association's effectiveness. I am very confident that the Executive Committee will continue to make great strides in fulfilling its mission of promoting professional education and research, and to assist the grooming and training of young orthopedic surgeons in the region.
For me, honestly, it's not about individual accomplishments, individual positions and awards. It's about the opportunity to do something and contribute to the association. Its about trying to be part of a legacy and trying to develop that legacy forward
I am committed to the groming of the future leaders of the orthopaedic community, in UP, India and in the Asia Pacific Region. I strongly believe that young surgeons have something unique to add to our association and our profession. This is primarily through their combination of energy, idealism and a never say die attitude. The Association should continue to support and encourage the young surgeons. Engagement with our young blood will be very important going forward. It is the best way to protect our legacy and improve professionalism and accountability. I hope that during my Presidency I can provide them this platform to rise and flourish.
I take this appointment as a call to serve the UPOA, more than as a personal honour. I believe that leadership is never an avenue to be self-serving but rather a platform to render service to association. I therefore pledge to serve you and the Association to the best of my ability in this one year.
Thank you
Jamal Ashraf
President 2019 - 2020